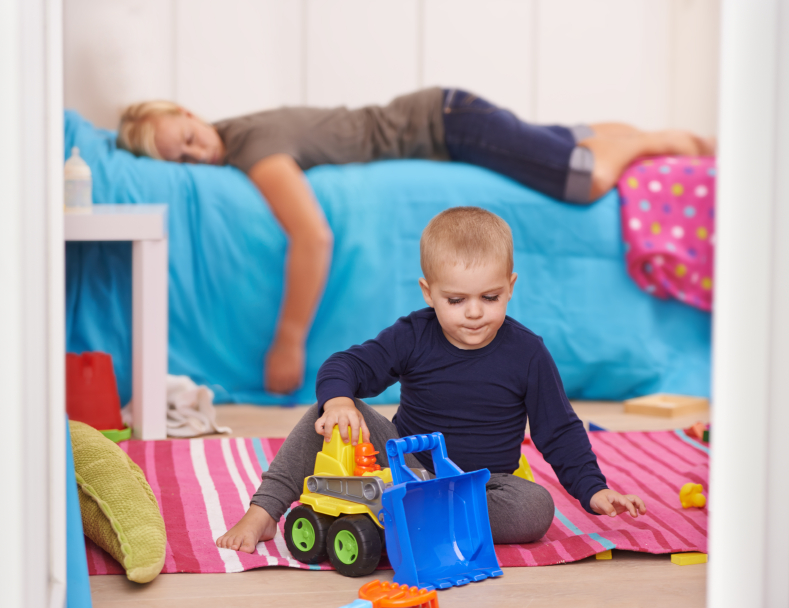 Early wake-ups… are they happening in your home?
Let's face it, it's not nice being up before the sun. Especially when it's out of your control.
So, what do we mean by early wake-ups?
We would categorise an early wake-up as a child waking before 6am and being "ready for the day". If it happens every now and then, not to worry (as long as it's close to 6am!) BUT if it's happening regularly in your home there is usually a reason why.
Here's a quick list for you:
– make sure your child is not going down too early for their first nap; awake time will be taken in reverse if a child keeps getting put to bed at the same time every day even though they need more wake time (e.g. say your 6 month old goes down for her nap at 830am from a 630am wakeup, and as she gets older that time doesn't change.. by 9 months she's needing 2.5 hours of wake-time first thing in the morning so if you are continuing to put her to bed at 830am her morning wake-up will likely become 6am)
– make sure your child's first nap is not too long; when a child drops to two naps they will likely be a similar length, but as she gets older and increases her ability to stay awake the job of the morning nap is to give her "a bit of sleep" to get her through to the afternoon sleep so she can have a big chunk of sleep then and go to bed at night time between 630-730pm and not over-tired (e.g. for a 9mth old might be something like: 630am wake-up, 9-10am nap, 1-3pm nap, 7pm bedtime)
– make sure your child is not going to bed too early at night time; think about the normal "night-time sleep" for your child's age so that you're not expecting too much sleep from them, and remember that there is a range of what's normal for each age (e.g. at 9 mths, babies usually sleep for 11-11.5 hours so if you are putting your little one down to bed at 630pm and she's waking at 530am then this would be within the expected range)
– make sure your child in not going to bed too late; an over-tired person of any age will not sleep as well and is much more likely to wake through the night and before it's a suitable time to be awake in the morning. I suggest a bedtime of between 630-730pm; think about what time your child wakes from the last nap and try not to stretch out "too long" before bedtime for the night.
– make sure you're not encouraging the habit; if you are "starting the day" before 6am over and over again, you're helping drive your child's biological clock and she will likely continue to wake. If she is at an age to need a feed then do this, and encourage her back to bed (even if she won't sleep straight away).
Being up early is not nice. If it's happening regularly, I would encourage you to try to remedy this as soon as possible. Sometimes it can take up to a month of consistent work to get the early wake up ironed out!